Get the polished look
Be up to date with the latest polished look trends available
From hair accessories to stock ties to complete outfits
This the place you want to be
Discover More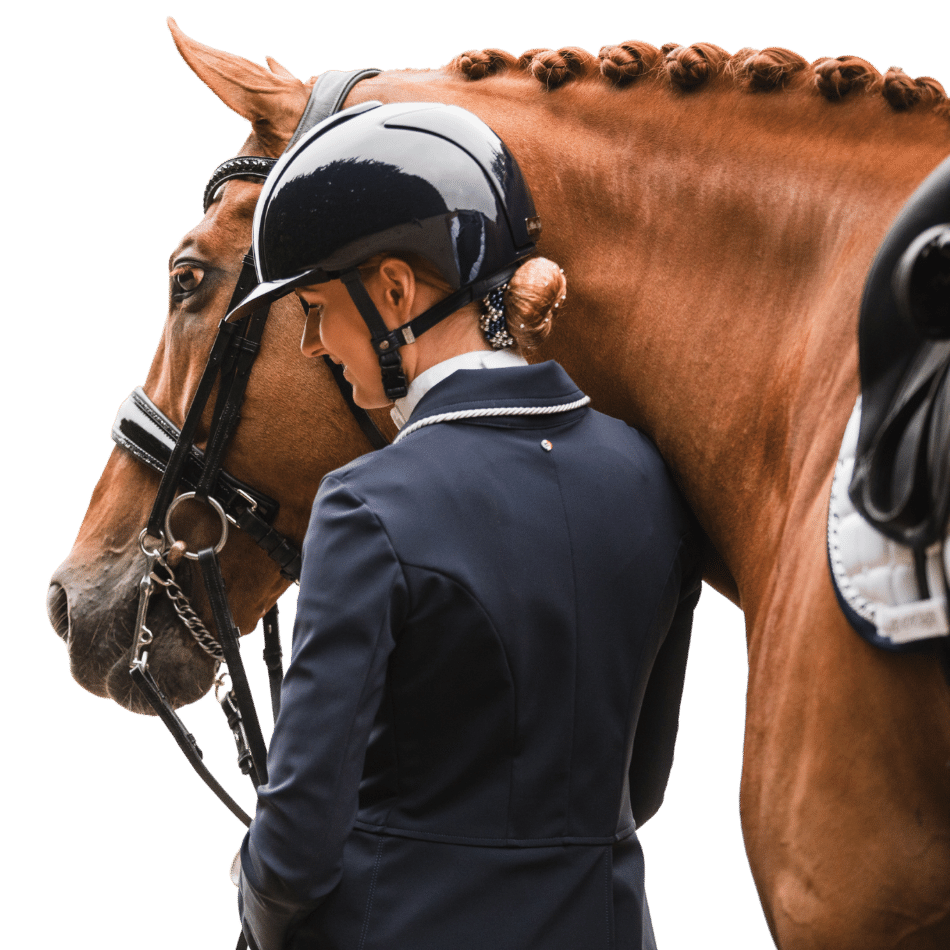 See what our wonderful customers think
My Otto Schumacher bridle is the most amazing bridle, I couldn't be happier with the fit and service.
All the buckles lining up perfectly for a very unique head
Karen Eager
Moorooduc Victoria
I highly recommend Boutique Equines, not only for their gorgeous, superior quality products but also for their exceptional customer service.
Purchasing a product from Kath is like going shopping with a good friend- she is an absolute pleasure to deal with! She's an excellent communicator, offers honest tailored recommendations for you, and guides and assists you to ensure you get the perfect product and fit for you and your horse.
Boutique Equines service doesn't stop at the point of purchase either; if an item is not quite the right fit, never fear as Kath will promptly achieve a perfect resolution. Many thanks Kath (and team) – keep up the amazing work and I'll be returning very soon!
Lara Marwedel
QLD
I have been eyeing off the beautiful stocks at Boutique Equine for quite some time.
I finally bit the bullet and purchased and I am so glad I did. It's stunning and is going to look so great with my competition attire. I can't wait for the season to start back again.
The delivery was so fast and everything was so easy and the lovely note from Kath in the package was a really nice touch. Highly recommend the beautiful products and service at Boutique Equines
Stephanie Rowe
VIC
Amazing service and Kath went above and beyond to build me a beautiful double bridle.
Highly recommend Boutique Equines.
Linda Smink
TAS
I was lucky enough to have n online polished look consultation with Kath,  have a bit of an eclectic mix of accessories purchased over the years but no real clue about what works best together for that classic look for a woman over 50.
I was worried about an appropriate look with the right balance of contemporary style and class, Kath nailed it – and the experience was such fun, that extra bit of polish really does give you that little bit extra confidence as you march up the centre line.
Thank you so much Kath
Linda Saunders
ACT
Such a nice customer experience, speedy delivery of products, and great value for money
The SD Millennium bridle is divine and the For Horses Misti breeches are awesome!
Katherine Simpson
VIC
Boutique Equines has by far been the best equestrian business I have had the pleasure to deal with. Kath has gone over and above to support me, not only by helping me choose the right clothing and accessories she also gives me support and mentoring on competition days that is second to none.
I love the equestrian fashion she has coming through and am proud to say I wear boutique fashion daily and at all my events.
I am completely in love with my Jenni Competition Tails and my Winnie Breeches which both fit me like a glove
Kath, I cannot thank you enough for all of your ongoing support!
Mackenzie Bright
Upper Beaconsfield Victoria
I received my package today. Firstly thank you for the lovely note that you always put in. The Penny jackets in medium is perfect and looks great! It's definitely good to be able to put a thicker layer underneath if I need. I already wore it to the horse tonight .  The beanie and headband are beautiful. Thanks for creating these gorgeous winter warmers!
Tanya Grieve
Gisborne VIC
I ordered two Otto Schumacher rolled double bridles & due to the customisable nature of Otto I was able to uniquely design every part of the bridle to suit my two very different horses
All questions were answered immediately & the design process was simplistic with the support from Kath supplying multiple images to help visualise the end product
Kath personally measured my work bridles which is undoubtedly the best service I have ever received  & both bridle s fit perfectly
I highly recommend Otto Schumacher for their impeccable quality, durability & attention to detail
Lucy Dodd
Southern Highlands NSW
Can't recommend highly enough!! The products are absolutely beautiful and of very high quality. Exceptional customer service – Kath is always happy to help with sizes and questions, and always goes above and beyond to help in any way she can. Orders arrive quickly and beautifully wrapped. Love my 'Touch of Boutique'.
Renee Hunter
SE Melbourne
Just love my Misti breeches!  Thank you so much for making it easy and enjoyable to shop with you…….definitely getting coloured ones soon!
Teena Smith
NZ
Boutique Equines is one of the best equine companies in the business.
They have amazing customer service and always happy to help answer any questions you may have.
Kath stocks great quality products that are made to last.. I highly recommend Boutique Equines, you won't be disappointed!
Alana Richards
NSW
Kath and the Boutique Equines team always provide a wonderfully personalised service to ensure I get exactly what I need.
All the products I have purchased have been high quality, beautiful, and were shipped quickly.
Thanks Kath, I love my 'touch of boutique'.
Samantha Sidwell
NSW
I absolutely love my For Horses Tails!  I love the classic, flattering fit of them and well as the incredible fabric.  They are breathable and so stretchy and so light weight that you forget you are wearing them.  Best of all they are machine washable
Sammantha Bingham
Yarra Valley Victoria